E-Records

Designed for Medical Aesthetics. Create and manage online client files, records, and photos in seconds.

Middleware Solution

Compatible with all operating systems, iPads and Androids for real-time "On-The-Go" utilization.

Multiple Locations

1 or 100, AestheticPro will give you an enterprise wide snapshot of your business as it's performing TODAY!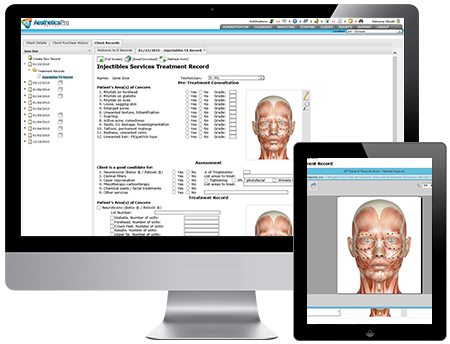 Marketing Tools

For leads and clients with custom e-mail templates, e-blast engine, and demographic reports.

Client Portal

Allows online booking, E-Record form access, online payments, and elective Client Details/History.

Allows them to control

Have complete control of your business with a single software suite.